Here at AiMHi, we strive to provide the best support and high quality of services to people in our community, along with providing the best worksites for our employees! We are continually looking for caring, supporting people who embrace AiMHi's vision, mission and values and are seeking a challenging and rewarding career!
Check out Our Videos to learn more about our careers and services!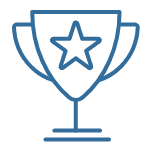 Rewarding
When you walk into work each day, you are making a real difference in someone's life! Our work may be challenging, but it is exceptionally rewarding. Many of our employees have worked with us for decades because of the relationships they have formed at AiMHi.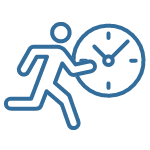 Flexibility
We provide services 24/7, meaning we have a schedule to fit your needs! We offer full-time and part-time positions, as well as casual employment!
Wellness
We provide all of our employees access to LifeWorks, an Employee Family Assistance Program for expert help with life, work, and everything in between! This service is accessible 24/7 and is designed to help you with any questions, issues or concerns in your life.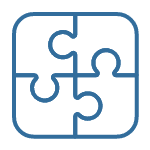 Diversity
Our workforce is made up of people from all walks of life and we welcome anyone to apply to our organization! We continually promote our organization to the wide variety of cultures in our community!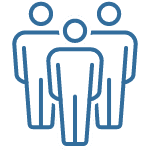 Teamwork
We offer a supportive work environment and encourage our employees to work together to build professional relationships with each other and work as a team! We encourage open communication between all levels of AiMHi.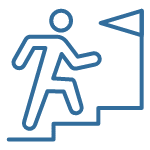 Endless Potential
We offer a variety of services to our community, including both Residential Care and Community Inclusion programs. There is endless potential for you to explore different positions, grow your skills and find your career at AiMHi!
What We Offer:
AiMHi offers competitive wages, outstanding benefits and paid time off! All regular employees working 20 hours per week or more are entitled to extended health, dental, and life insurance. AiMHi is also a member of the Municipal Pension Plan (MPP) and all eligible employees are able to participate in this plan!
What We Require:
Due to the nature of our work, we require all employees meet the following standards:
At least Grade 12 or equivalent
Minimum 19 years of age
Valid BC Class 5 driver's license or equivalent
Clear drivers abstract
Ability to pass a criminal record check
Physically and emotionally fit
Knowledge and awareness of community resources
At least one years' experience caring for people who have developmental and/or physical challenges and/or children who have special needs
The Provincial Health Officer (PHO)
has issued an Order requiring employees of AiMHI to confirm that they are fully vaccinated against COVID 19, or have an exemption.
You can read the PHO order here
.