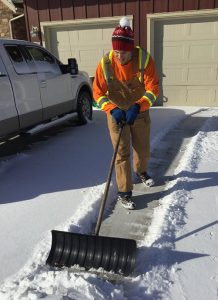 Infinite Employment Solutions (IES) is a program that supports people to find meaningful employment within the Prince George community. IES employee's schedule of days and hours are flexible to meet the needs of the person receiving services. IES matches job seeker's skills, abilities, and capabilities to the employment needs of local businesses. We support people to find work by using Career Planning Processes, Person Centered Employment Plans, Informational Interviews, Resume and Cover Letter development, and on-the job supports and job club opportunities. IES works with employers that wish to hire inclusively. Our job developers make the transition to inclusive employment comfortable for both the people we support and the employer. IES also provides on the job training opportunities, through our training programs. People learn valuable hands on job skills and it is the only program of its kind that pays the trainees for the work that they are doing. The training programs are limited in duration with the end goal of obtaining the skills necessary for community employment.
Community Employment
Infinite Employment Services is a service for persons who need assistance in obtaining employment. We achieve this goal by assisting people to build on employable skills and identifying their unique contributions. At the same time, we work closely with employers to determine their needs and identify. suitable candidates to match them with.
Employer Support
If a business wishes to have assistance during the initial training period, a job coach is made available. As the tasks of the job are mastered, the support from the Job Coach is gradually reduced. Follow-up support is available to assist at any time. Disability awareness training is available for all staff.
Paid Employer Training Programs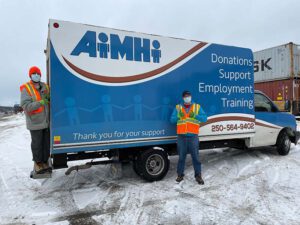 IES provides a hands on opportunity to teach basic employment readiness. The average time an individual participates in these employment training programs is two years with an option for a third year:
A&H Information Management – We can take care of your confidential shredding needs and teach valuable job skills to the people we support.
A&H Mobile Crew – This program teaches the skills to be able to care for the yards of the residential homes within AiMHi through lawn care and snow removal.
Common Goods – This program gathers donations of unwanted household items while providing warehouse and telemarketing skills.
Bike warehouse – The third Saturday of every month we sell quality used bikes way below cost to supplement some of the cost of the training programs.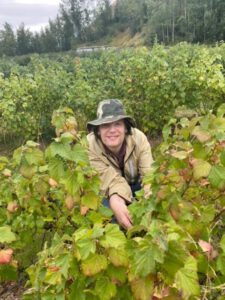 Did you know that any donations made to the common goods program, money made by the shredding program, bike warehouse or mobile crew all goes back into supporting our job skills development programs. So when you support our programming either through striving to be and inclusive employer, allowing us to do your shredding, attending our bike warehouse or donating your unwanted house hold items, you are supporting opportunities for the people we support to obtain gainful community employment. For more information please contact Director of Services Sandi Beningfield @ 250-564-6408 Ext. 240